---
~Vlisco Urban Beat Designs ~
---

vlisco-urban-beat-1.jpg (23.5 KB, 366x457 )

vlisco-urban-beat-4.jpg (26.36 KB, 326x410 )

vlisco-urban-beat-9.jpg (24.74 KB, 373x454 )

vlisco-urban-beat-5.jpg (24.52 KB, 352x458 )
---
~The New Fabric Collection "Urban Beat" By Vlisco
---

vlisco-urban-beat-7.jpg (34.82 KB, 593x408 )

vlisco-urban-beat-8.jpg (43.55 KB, 531x456 )

vlisco-urban-beat-2.jpg (46.6 KB, 651x460 )
---
~"Urban Beat "combines contemporary, city chic with a hint of ethnic charm. Just as the fashion world is paying homage to ethnic design & tribal prints, Vlisco has used its rich heritage to create an upbeat collection of graphic melodies. Strong graphic symbols from both tribal roots & urban origin are married in rhythmical sequence to create an eclectic range of unique fabrics. Globes, arrows & skylines, from an urban landscape, are just some of the references used in harmony with feathers, batik and artisan drawings of ethnic origin. The colours similarly range from steely, cold blues and vibrant pink to earthy tones of sand and ochre. The end result is up-tempo city chic with international allure."
---

vlisco-urban-beat-10.jpg (48.93 KB, 598x457 )

vlisco-urban-beat-6.jpg (49.05 KB, 650x463 )

vlisco-urban-beat-3.jpg (32.33 KB, 642x457 )
---
Arggghhhhhhhhhhhhhhh! I want them all. I wish was going to Ghana again this summer. i could have these made for $20 USD per outfit.

---
waooooooooo, i looove all, i love the girl in green ankara,gown on black pop socks, sooooo trendy, gonna get that look for myself. thanks , bee 22.
pls could you post some more, pls.
---
i m impressed

pls keep it coming
---
I thought Vlisco made only fabric?
---
These are not ankara but I love 'em! They's be especially good as bridesmaids dresses for a themed wedding.
---
All by Jewel by Lisa (who's signature is embellished Ankara frocks)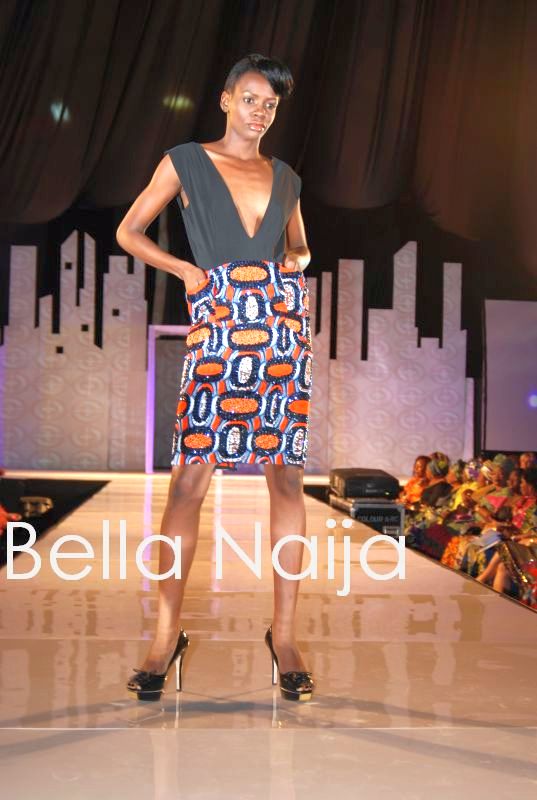 ---
Jewel by Lisa. . . .
CULLED FROM NAIRALAND